Welcome to Clayhouse!
Events
Clayhouse Wine Club Pick Up Party
Sep 20

Save the Date!
Read more »
SAVOR the Central Coast
Sep 25 - Sep 28

Experience all that the Central Coast has to offer!
Read more »
Dia de los Muertos Winemaker Dinner
Nov 1

Save the Date!
Read more »
View All Events
Our passion for wine compels us to pursue a traditional, time-honored approach to winemaking. Each offering is carefully crafted from select grapes, hand-picked from small vineyard blocks that over the years have proven their ability to produce exciting wines.
The result? A refined, well-balanced wine, with elegant textures and flavors; wine that clearly expresses the varietal, while reflecting the distinctive appeal of Paso Robles.
This is the unique character of Clayhouse Vineyard. We invite you to learn more about our wines, and join the people who are so passionate about enjoying them.

Proprietor
The Clayhouse Story
The 150-year-old adobe structure -- the Clayhouse itself -- really is the ideal symbol for our vineyards. After all, like the adobe, our wines are created from the earth, cultivated by hand, and nurtured by family traditions.
For the Middleton family, those traditions and deep passion for agricultural businesses go back more than four generations.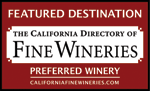 Today, Clayhouse extends that proud legacy with its selection of exceptional wines, all hand-crafted in a refined, elegant style that reflects the unique character of Paso Robles.

Make Reservation